Contributing Photographers
Robert H. Burgoyne, M.D.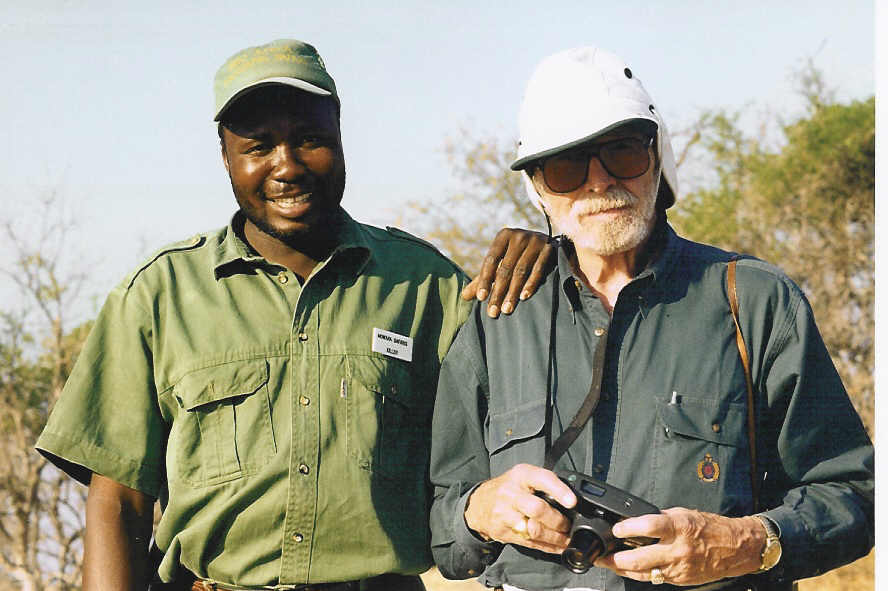 Born and educated in Idaho, Robert H. Burgoyne, M.D., received his physics degree from Utah State University.  He then spent three years at the Massachusetts Institute of Technology doing fundamental radar research.  After World War II, he was graduated from Cornell University Medical College and practiced general medicine in Idaho for eight years before specializing.  He completed his residency in psychiatry at the University of Southern California, Los Angeles County Hospital.  Dr. Burgoyne headed the Department of Psychiatry at LDS Hospital in Salt Lake City for twenty-seven years.  He was responsible for establishing Primary Children's Medical Center's and LDS Hospital's psychiatric outpatient programs, as well as an adolescent program and chronic pain clinic, also at LDS Hospital.  Retiring as department head, he practiced privately and ended his career as a crisis psychiatrist for Intermountain Health Care.   Ultimately, he practiced medicine fifty-four and a half years.  Dr. Burgoyne had two brothers who are also psychiatrists.  His hobbies included traveling with his wife Marianne and photographing wildlife—oh, yes! and skiing.  Sadly, Dr. Burgoyne died June 2, 2007, of congestive heart failure.  His dreams will live on in the publishing company he helped found with Marianne.
Marie Antoinette (Toni) Burgoyne
Rodney W. Burgoyne, M.D. 

A California native, Toni Burgoyne has traveled much of the world as an avid tourist as well as board member of the World Association of Girl Guides and Girl Scouts, for which she currently chairs the Western Hemisphere Committee.  With a master's degree in architectural design, she began working in the arts, but rapidly rose in county government to become a Deputy Supervisor in the Fifth District of Los Angeles County.  Prior to retirement, she was for much of her career, employed by Arco Oil Company in public relations and corporate philanthropy, and later as Vice President of the charitable foundations of First Interstate Bank and Wells Fargo.  Ms. Burgoyne has devoted much of her time to girl's and women's issues, having served as Chair of the Los Angeles Women's Foundation, National Secretary of Girl Scouts of the USA, and a board member of the Women's Enterprise Development Corporation, among others.  For the past several years she has authored the yearly Downtown Los Angeles Visitors Guide. 

After a long career as a psychiatrist, psychoanalyst, professor, medical educator, professional organization leader, and government administrator, Rod Burgoyne gave up most of that to retirement and a small office practice.  He does continue to be involved with relevant professional societies, and to teach at the University of Southern California.  He has other teaching responsibilities as well.  He relishes following his wife Toni around the world as she performs her Girl Scouting/Girl Guiding duties, in his self-appointed role as "prince consort."  Dr. Burgoyne is a World War II history buff and particularly enjoys travel to relevant battle sites.  An avid skier, he once encouraged his wife to accompany him across the Mer de Glass on Mont Blanc, from Courmayeur, Italy, to Chamonix, France.  She forgave him a year later.  He is an earnest photographer who seems driven to chronicle his travels and the lives of his family members.  He resides with Toni in Pasadena, California.